Microsoft Office Management Services
Claytabase can provide a range of Office 365 support services including DNS setup, licencing, provisioning, ongoing management and tuning.
Delegated Admin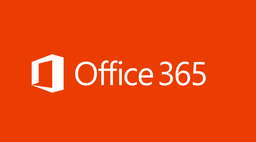 Microsoft Office 365 comes with a feature called Delegated Admin, which enables third parties to access and edit your settings.
Coupled with the cost savings already offered by Office 365 you can effectively discard the need for some of your dedicated IT staff.
We can help you with your Office 365 Management, including initial set-up, email, users and resource management.
Services are available either by the hour or as a full support contract (set hours a month).
Find out more about this on the following link.
Office 365 DNS Set-up, with SPF, DKIM & DMARC
All of the required DNS fields can be found below (correct as of 17/11/2021). Your msoid will be provided by Microsoft and is fairly simple to set up.
You can use the form below to set up your MX, DKIM and DMARC required records. It is recommended to leave the SPF and DKIM records for a couple of days before adding DMARC.
To enable DKIM in office follow this to Microsoft 365 Defender, it normally takes 5 minutes to pick up the change. Click on the relevant domain and click enable.
The DMARC record created below is very strict, there are other options you can use, this article on Google explains it well.
| Record Type | Lookup | Value | TTL |
| --- | --- | --- | --- |
| TXT | @ | MS=ms******* | 300 |
| CNAME | msoid | clientconfig.microsoftonline-p.net | 300 |
| CNAME | autodiscover | autodiscover.outlook.com | 300 |
| CNAME | enterpriseenrollment | enterpriseenrollment.manage.microsoft.com | 86400 |
| CNAME | enterpriseregistration | enterpriseregistration.windows.net | 86400 |
| CNAME | sip | sipdir.online.lync.com | 86400 |
| CNAME | lyncdiscover | webdir.online.lync.com | 86400 |
| SRV | _sip._tls | 100 1 443 sipdir.online.lync.com | 86400 |
| SRV | _sipfederationtls._tcp | 100 1 5061 sipfed.online.lync.com | 86400 |
| TXT | @ | v=spf1 include:spf.protection.outlook.com -all | 86400 |
| MX | @ | | 86400 |
| CNAME | selector1._domainkey | | 3600 |
| CNAME | selector2._domainkey | | 3600 |
| TXT | _dmarc | | 86400 |